You are here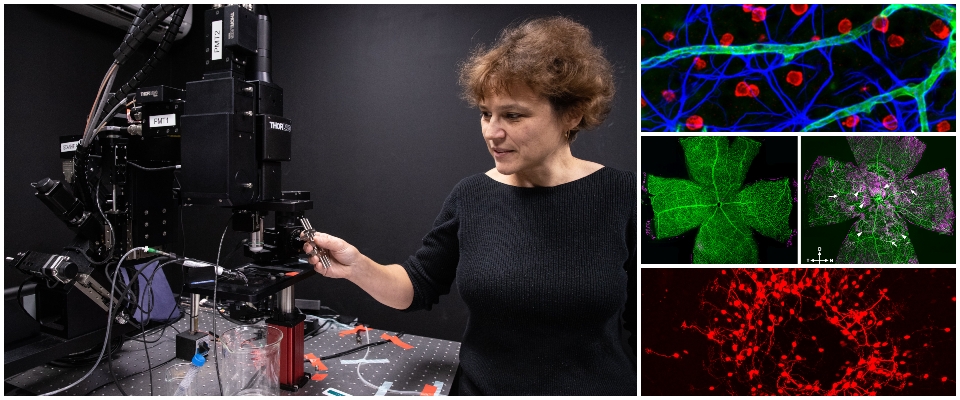 The NIH Grants more than a Half a Million Dollars to the Structural and Functional Imaging Core Facility
August 19, 2020
Awarded By:
National Institutes of Health Research Infrastructure Programs
The Burke Neurological Institute has been awarded a grant of more than a half a million dollars from the National Institutes of Health Research Infrastructure Programs. This $530,415 grant will support the acquisition of a new high-resolution confocal microscope for the Structural and Functional Imaging Core Facility. The National Institutes of Health (NIH) supports funding that has allowed unimagined research and novel treatments for stroke, Alzheimer's disease, cancer and infectious illness like COVID-19 to be made possible. Facing the pandemic together has brought the intersection of medicine and science in the forefront of today's public health measures and the urgency for discovering tomorrow's cures in the spotlight. With greater reason, it is vital to advancing medicine with the most innovative and rigorous science driven by cutting-edge technology.
At the Burke Neurological Institute our innovative and rigorous science begins in our cutting-edge basic and translational research laborites and core facilities. Headed by Dr. Elena Ivanova, the Structural and Functional Imaging Core is an essential facility that provides state-of-the-art imaging resources and assistance to researchers across the Institute. "This significant NIH grant will fund a new state-of-the-art microscope that will offer unique, transformative opportunities to peer into the brain and spinal cord and treat neurological diseases," said Dr. Raj Ratan. Acquiring Nikon's latest confocal microscope with the largest field of view (25 mm) in its field will enable our team to expand the limits of scientific research. With powerful, eye opening images and videos going deep into layers of live tissues to microscopic cellular levels, it will have an immediate positive impact on several NIH projects taking place at the Institute. Equipping our Imaging Core facility with state-of-the-art technology creates a central hub for the Institute where hypotheses risen by our research labs are propelled into experiments that pave the way to tomorrow's discoveries.
This NIH award application was made possible by the collaborative effort led by Drs. Edmund Hollis and Elena Ivanova, and contributing investigators Drs. Botir Sagdullaev, Yutaka Yoshida, Gary Gibson, Dianna Willis, Rajiv Ratan, Glen Prusky, Sunghee Cho, and Vibhu Sahni, as well as Liz Magier. This group of ten faculty members demonstrated a request for the new confocal microscope. We are grateful to the NIH for their investment in research at BNI. All the more, our mission—to bring hope to those living with neurological disabilities—is far from over.
Featured Researchers and Members