You are here
NeuroAcademy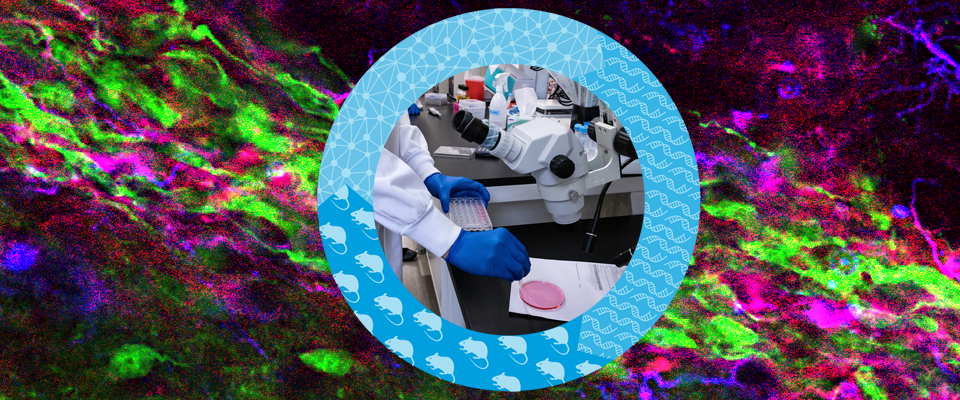 A Summer Enrichment Program
For High School Students
This hands-on training course will introduce students to fundamental biological based neuroscience at the molecular and cellular levels. Modern laboratory techniques will be explored through hands-on experimentation, while while developing critical thinking skills to perform rigorous, hypothesis-based research and bioinformatics. In addition, students will be trained to access, read, and critically evaluate primary research literature. For 4-weeks in the summer, this program will provide students with the opportunity to learn and apply fundamental biological information and approaches across three modules.
We believe that this enrichment program offers a unique gateway into potential research opportunities both at the Burke Neurological Institute and other institutions and has the potential to improve a student's preparation for college-level science curriculum.
Biological Modules
Module 1: Molecular Biology and Genetics (July 17 – 26)
Conceptual Knowledge: This module addresses both the fundamental principles and techniques of molecular biology. Students gain an in-depth knowledge of nucleic acid structure, molecular genetics, and the biochemistry of transcription and protein synthesis.
Content: DNA concepts, PCR, gel electrophoresis, plasmids, restriction enzymes, cloning, bacterial transformation, plasmid preps.
Module 2: Cell Biology of the Nervous System (July 27 – August 4)
Conceptual Knowledge: This module will explore how we determine the spatial, temporal, and cell-type specific expression of a protein to ultimately address its functional role.
Content: Cell and tissue fixation, tissue cultre, immunocytochemistry, imaging, transfection and reporter expression, in situ hybridization.
Module 3: Computation Biology in Basic and Clinical Research (August 7 – 11)
Conceptual Knowledge: This module will explore approaches to analyzing large data sets, the means of determining significance, and assessing outcome measures.
Content: bioinformatics, statistics, animal behavior.
Dates & Details
July 17, 2023 — August 11, 2023
Full Day, Monday to Friday from 10:00 a.m to 4:30 p.m.
Small Class Size: no more than 18 Students
Registration opens: March 1, 2023
Deadline for applications: May 31, 2023 (or when enrollment level has been reached. Prior sessions filled early so registering early is strongly advised)
Students are responsible for housing, transportation, and meals as they are not provided by the program.
Eligibility
Pre-requisite or equivalent: Successful completion of NYS Regents Living Environment or equivalent Biology class. A cumulative 3.4 G.P.A. or better (unless special circumstances can be provided).
Proof of COVID-19 vaccination is required for participation. During onboarding prior to the first day of the program a full health screening will be required.
Register
Tuition: $4,000
We offer two NeuroAcademy scholarships for a tuition waiver. To apply for a scholarship, register for the program without payment. Then compose a 500 word essay describing your financial need and submit your essay along with your documents for upload.
Step 1 – Registration and Payment Form
If you are applying for a scholarship, register for the program without payment by selecting the Bill Me Later button under the Payment Details section.  If you are not requesting a scholarship, tuition is due at time of registration.
Step 2 – Upload Documents
For all participants, after you have registered collect the following documents in either a MS Word or PDF file format:
High School Transcript (a student copy is acceptable)
Resume or C.V.
500 Word Essay for a Scholarship (only if applying for a scholarship)
Upload the documents using the link to the form in the registration confirmation email or below only if you have completed step 1 first. Your application is not considered complete until all required documents are received. If you did not receive a email confirmation - please check your Spam folder.
Step 3 – Letter of Recommendations (2)
For all participants, ask two teachers, mentors, or advisors that are able to accurately judge your abilities and motivations to write a letter of recommendation. Share this webpage with your referee and ask them to complete the NeuroAcademy Reference Form to submit their letter of recommendation.
You are welcome to contact burkeneuroacademy@med.cornell.edu with any questions regarding the program and registration.