You are here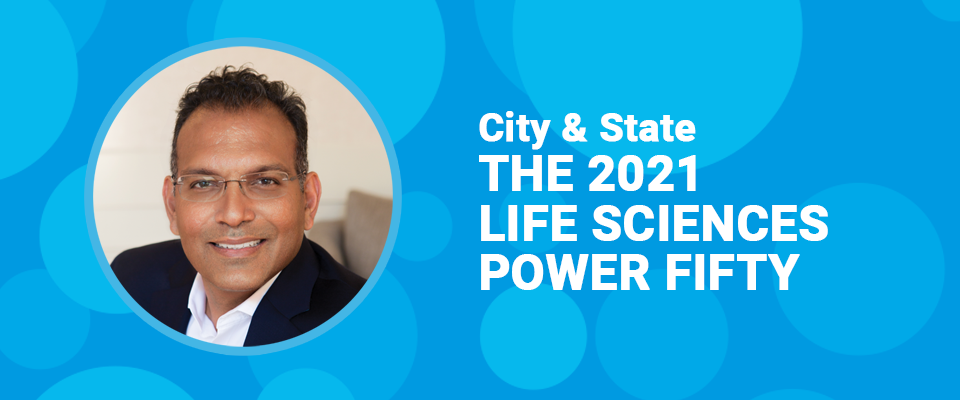 Dr. Ratan Listed Among City & State Magazine's Life and Sciences Power 50
August 2, 2021
Awarded By:
City & State Magazine
Congratulations to Dr. Rajiv R. Ratan for being selected by City & State NY magazine for the inaugural Life Sciences Power 50. This list of 50 profiles recognizes many of the key individuals behind the sector's remarkable growth in New York, including scientists, venture capitalists, government officials, health care executives, real estate developers, philanthropists and others who have positioned New York as a biotech center on track to rival those in Boston and San Francisco. 
As part of New York's $620 million Life Science Initiative, the Cuomo administration awarded a $5 million grant to the nonprofit NeuroCuresNY in 2019 with the goal of developing treatments for individuals disabled by strokes. NeuroCuresNY, a state-of-the-art clinical trial platform, will test therapeutic medications in combination with robotic training technology to restore abilities. NeuroCuresNY was launched as a collaboration between Weill Cornell's Burke Neurological Institute, the University of Rochester's Neurorestoration Institute and the Wadsworth Center to study and develop treatments for neurological disabilities. Its directors are Dr. Bradford Berk, who leads the Neurorestoration Institute, and Dr. Rajiv Ratan, who runs Burke Neurological Institute (BNI).
At the BNI, we renew hope for those living the devastating impact of brain or spinal cord damage from stroke, Alzheimer's disease, cerebral palsy, or traumatic brain/spinal cord injury. We translate groundbreaking research into clinical treatments that repair the brain and spinal cord to help people walk, talk, see and remember again. 
Featured Researchers and Members