You are here
Benfotiamine Treatment Activates the Nrf2/ARE Pathway and is Neuroprotective in a Transgenic Mouse Model of Tauopathy.
PUBLICATION:
Journal Article
Publisher:
Hum Mol Genet. 2018 Aug 15;27(16):2874-2892. doi: 10.1093/hmg/ddy201.
Identifiers:
PMID: 29860433 | PMCID: PMC6077804 [Available on 2019-08-15] | DOI: 10.1093/hmg/ddy201
Abstract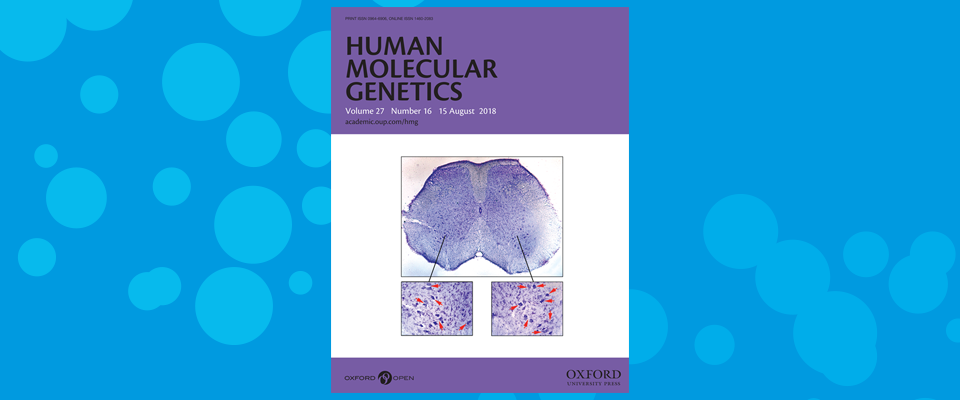 Impaired glucose metabolism, decreased levels of thiamine and its phosphate esters, and reduced activity of thiamine-dependent enzymes, such as pyruvate dehydrogenase, alpha-ketoglutarate dehydrogenase, and transketolase occur in Alzheimer's disease (AD). Thiamine deficiency exacerbates amyloid beta (Aβ) deposition, tau hyperphosphorylation, and oxidative stress. Benfotiamine (BFT) rescued cognitive deficits and reduced Aβ burden in APP/PS1 mice. In this study, we examined whether BFT confers neuroprotection against tau phosphorylation and the generation of neurofibrillary tangles (NFTs) in the P301S mouse model of tauopathy. Chronic dietary treatment with BFT increased lifespan, improved behavior, reduced glycated tau, decreased NFTs, and prevented death of motor neurons. BFT administration significantly ameliorated mitochondrial dysfunction and attenuated oxidative damage and inflammation. We found that BFT and its metabolites (but not thiamine) trigger the expression of Nrf2/ARE-dependent genes in mouse brain as well as in wild-type but not Nrf2-deficient fibroblasts. Active metabolites were more potent in activating the Nrf2 target genes than the parent molecule BFT. Docking studies showed that BFT and its metabolites (but not thiamine) bind to Keap1 with high affinity. These findings demonstrate that BFT activates the Nrf2/ARE pathway and is a promising therapeutic agent for the treatment of diseases with tau pathology, such as AD, frontotemporal dementia, and progressive supranuclear palsy.