You are here
Understanding the Multicellular Response to Injury in the Mouse Spinal Cord
EVENT:
Weekly Seminar | Not Open to the Public
Who Should Attend:
Researchers
Event Flyer:

seminar-binhai-zheng-111219.pdf
Abstract 
Our lab studies the mechanisms of axon regeneration and sprouting after central nervous system (CNS) injury using mouse models of spinal cord injury. We started with the myelin-derived inhibitors and recently shifted focus to neuron-intrinsic pathways such as Pten/mTOR and MAP3Ks. We documented an age-dependent decline in axon regeneration and illustrated a multicellular role for the MAP3K12/13 pathway after CNS injury. Our in vivo imaging data supports a synaptic suppression hypothesis of axon regeneration.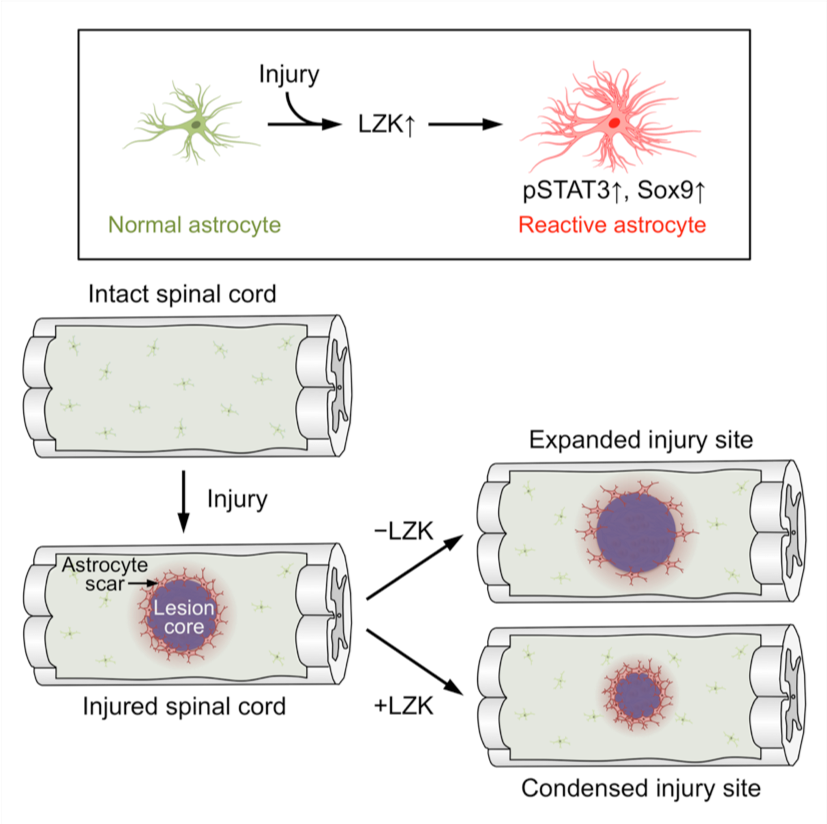 Publications
Neuron. 2015 May 20;86(4):947-954. doi: 10.1016/j.neuron.2015.03.061. Epub 2015 Apr 30.
Cell Rep. 2016 Apr 12;15(2):238-46. doi: 10.1016/j.celrep.2016.03.028. Epub 2016 Mar 31.
Cell Rep. 2018 Mar 27;22(13):3587-3597. doi: 10.1016/j.celrep.2018.02.102.