You are here
Mechanotransduction in Hearing and Auditory Circuit Development
EVENT:
Weekly Seminar | Not Open to the Public
Who Should Attend:
Researchers
Event Flyer:

seminar-110921-ulrich-mueller.pdf
Abstract
Hair cells of the inner ear are the mechanosensory cells for the perception of sound. I will discuss recent advances in the characterization of the molecular components of the mechanotransduction machinery of hair cells and how mechanotransduction shapes hearing and auditory circuit development.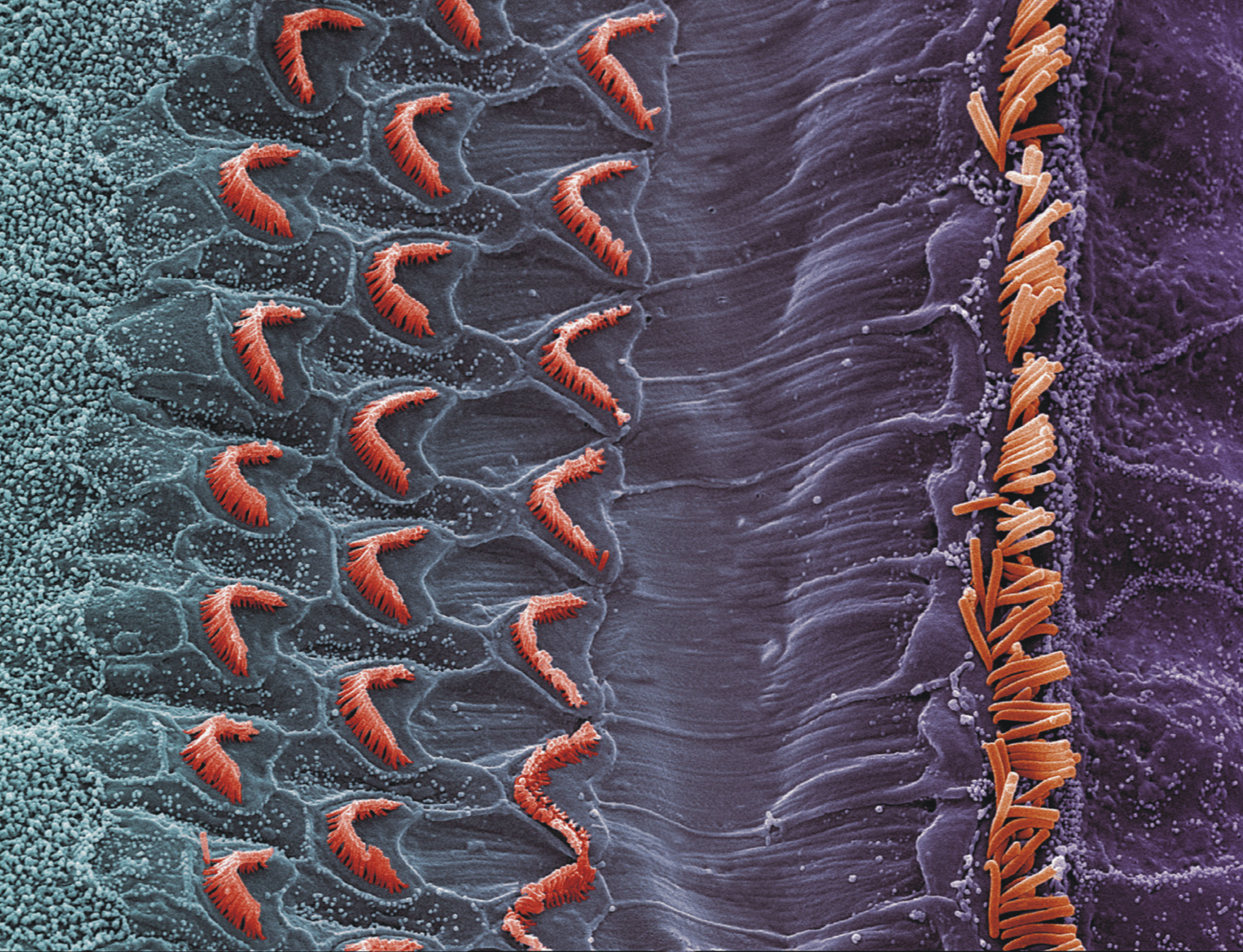 Publications
Cell. 2018 Aug 23;174(5):1247-1263.e15. doi: 10.1016/j.cell.2018.07.008. Epub 2018 Aug 2.
Neuron. 2020 Jul 8;107(1):126-143.e8. doi: 10.1016/j.neuron.2020.03.033. Epub 2020 Apr 27.
Neuron. 2021 Jul 7;109(13):2131-2149.e15. doi: 10.1016/j.neuron.2021.05.007. Epub 2021 Jun 5.