You are here
Aging-Dependent Immune Mediated Control of Axonal Regeneration and Recovery After Injury
EVENT:
Weekly Seminar | Not Open to the Public
Who Should Attend:
Researchers
Event Flyer:

seminar-112321-simone-di-giovanni.pdf
Abstract
I will talk about a novel aging-dependent mechanism that restricts axonal regeneration after injury. I will show that it involves the role of a specific subset of CD8 T cells in the control of the regenerative ability of sensory neurons. Next I will demonstrate that treatment with monoclonal antibodies that antagonise the recruitment of these immune cells can promote repair and recovery. Lastly, I will discuss the potential broader implications of this discovery beyond the peripheral immune system.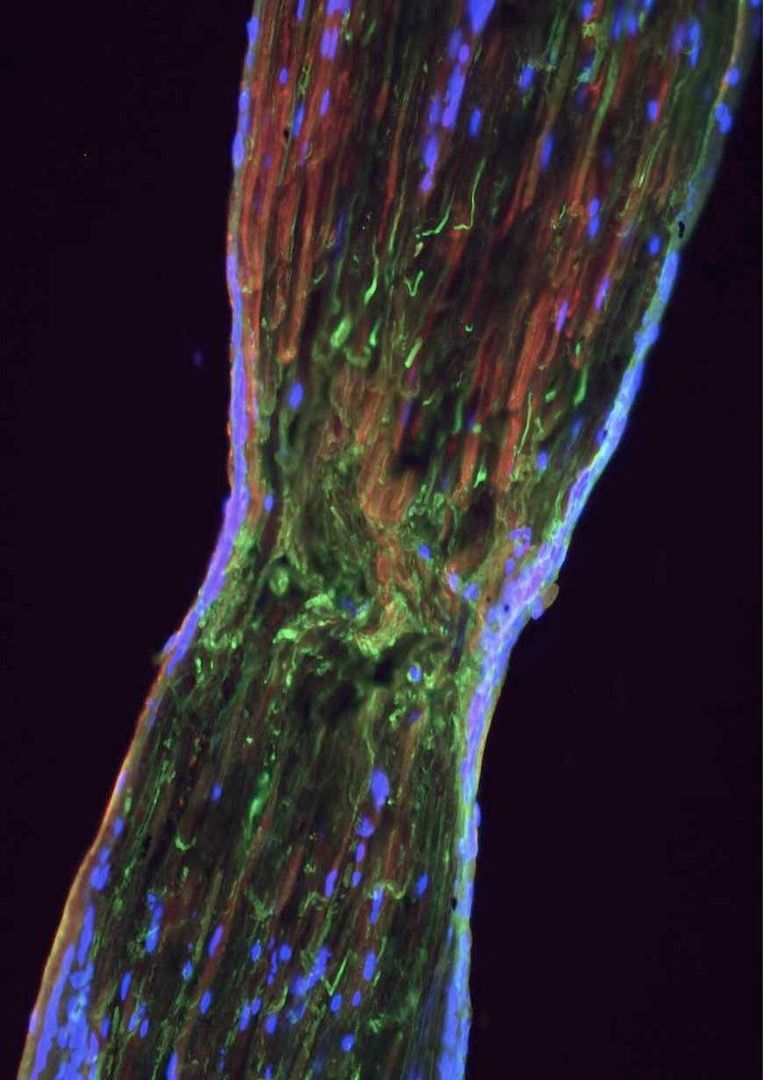 Publications
Science. Editing stage. IF: 47,7
Nat Metab. 2020 Sep;2(9):918-933. doi: 10.1038/s42255-020-0252-3. Epub 2020 Aug 10.
Nat Neurosci. 2019 Nov;22(11):1913-1924. doi: 10.1038/s41593-019-0490-4. Epub 2019 Oct 7.