You are here
PASS: Reliability of Paired Associative Stimulation-Induced Neuroplasticity After Stroke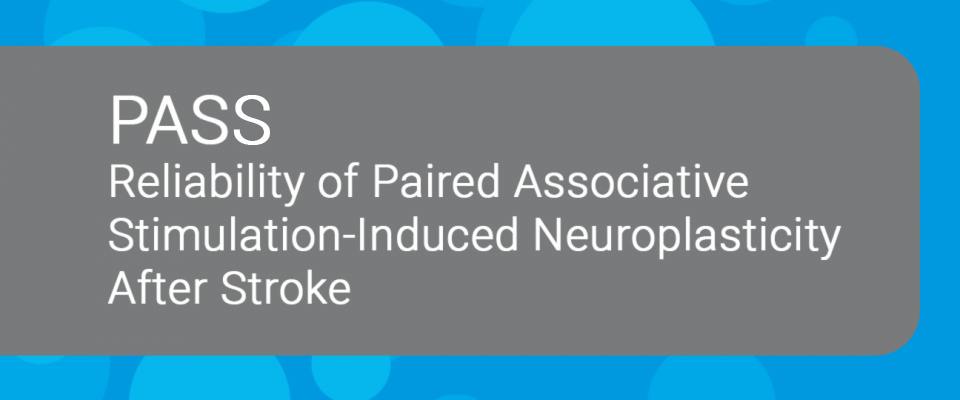 What Do We Do?
The brain has the ability to change throughout life in response to learning, injury, or changes in the environment. This phenomenon is called neuroplasticity. The purpose of this study is to assess how well we can measure your brain's capacity for neuroplasticity using a non-invasive stimulation protocol called paired associative stimulation, or PAS.
We would like to use PASS to measure your brain's ability to change its excitability over multiple sessions in order to determine whether this is a stable measure that could be used in future studies with stroke patients. You would be asked to participate in a screening visit and 3 study visits separated by at least 1 week.
Compensation
You will receive $20/study visit to reimburse for your time 
Eligibility
Age Range:
18 years or older
Gender:
Both (Male and Female)
Inclusion Criteria:
You may be eligible for this study if you meet the following requirements:
Inclusion criteria:
Aged 18 years or older
Ischemic stroke over 6 months ago with residual arm weakness. 
Exclusion criteria:
History of seizure or epilepsy
Previous brain surgery
Metallic implants in or around the head and neck