You are here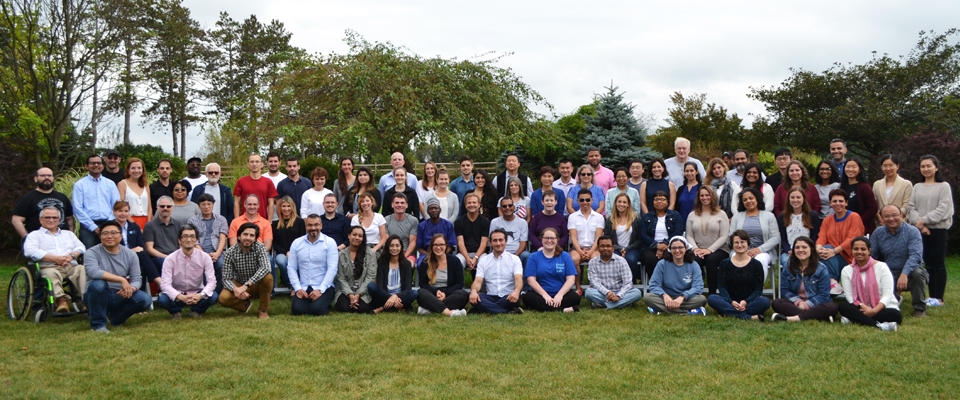 Together, the BNI Team will help many.
September 11, 2019
Annual Retreat 2019
Faculty and staff of the Burke Neurological Institute (BNI) ventured off-site to attend a two-day Annual Retreat at the Skytop Lodge, a majestic lodge in the Pocono Mountains of Pennsylvania. The serene wilderness of the Pocono Mountains displayed a beautiful setting for the 16th Annual Retreat encouraging the BNI team to unwind and have a good time together. Faculty and staff reconnected and rejuvenated as they reviewed the Institute's values and mission and discussed this year's theme of bringing together the BNI team to help many.
To open the retreat, Dr. Raj R. Ratan, executive director of the Institute, welcomed all faculty and staff and introduced keynote speaker Dr. Eric Klann, a professor and director from the Center for Neural Science at New York University. Dr. Klann presented "Dysregulated Translation in Disorders of the Brain" and shared his lab's progress on how local, translational control mechanisms regulate synaptic plasticity and cognition. After a short break, the group shared thoughts and ideas on how to create a friendly team environment at the Institute, led by Dr. Glen Prusky.
After lunch, lawn bowling skills were challenged during the team building activity held at Skytop Lodge's South Lawn. In the early evening, the Institute showcased 14 cutting-edge posters featuring basic, translational & clinical neuroscience research on stroke, traumatic brain injury, spinal cord injury, Alzheimer's, and retinal degenerative diseases. After dinner, the evening concluded with lively karaoke.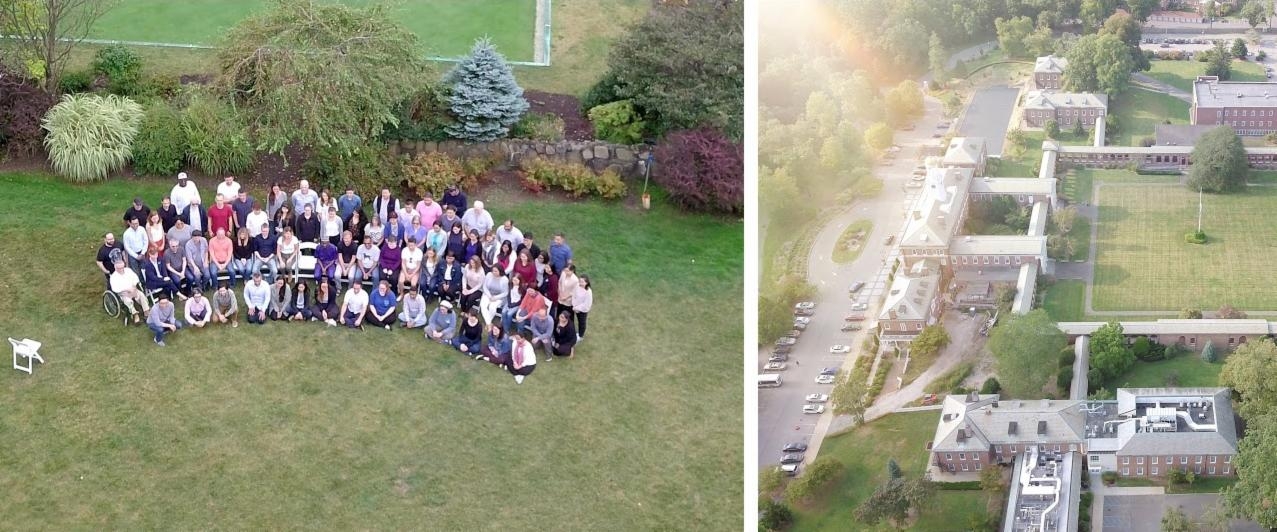 Early in the morning, team members enjoyed group yoga and stretching to feel energized and awake to start the second day. After a wholesome breakfast, faculty and staff were all ears to 41 flash talks spotlighting science and happenings occurring in the labs, clinical research programs, centers, cores and administration to help advance neurological treatments for motor, pain, sensory, cognitive, and vision impairments. The energetic talks offered inspiration and hope to conclude the retreat with several notions of possibilities. Before returning back home to the Institute, everyone enjoyed a nutritious lunch, having set high aspirations with the purpose that, together, the BNI team will help many.
Featured Researchers and Members