You are here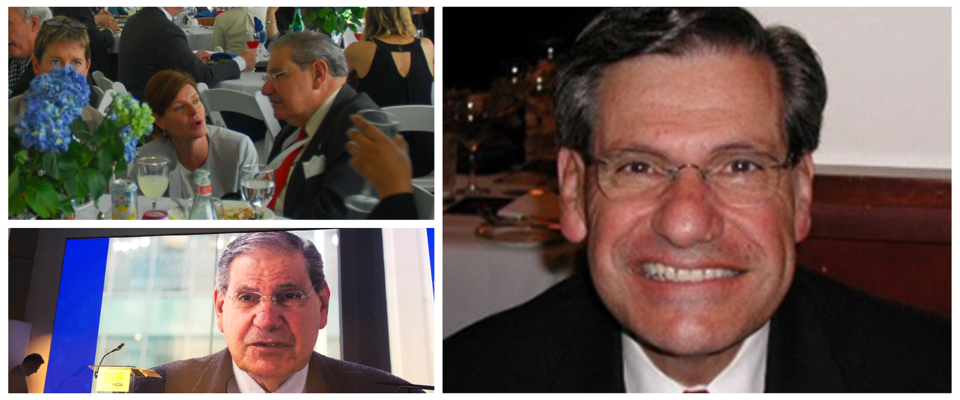 Remembering John Tognino
January 12, 2022
Burke Neurological Institute (BNI) is deeply saddened by the loss of a great friend and mentor, John Tognino. On December 19th, John passed away leaving behind a tremendous legacy. He was 83 years old.
In 2018, John Tognino, affectionately known as "Toggy", was introduced to Dr. Ratan and the dedicated neuroscientists of Burke Neurological Institute (BNI). He was immediately enthralled by the meaningful work being done at BNI and pledged to help the Institute become more widely known. He believed that BNI was the haven of hope for patients and families devastated by life-long neurological impairments and diseases. He worked tirelessly for BNI because he truly believed that finding cures for neurological diseases was crucial.
During his wife Norma's illness and year-long hospital stay, John stayed the course to increase the visibility of BNI. He generously opened his rol-a-dex and recruited his most trusted colleagues to found and co-chair the BNI Advancement Council, along with the late Elizabeth McCormack. In December of 2019, John and his family sadly lost Norma but he remained at the helm of the BNI Advancement Council. John continued to help others and graciously hosted luncheons and events to inform his ever-growing network about the work being done at BNI. John was newly diagnosed and lost his battle with Parkinson's disease (PD), a devastating neurological disease that effects one million Americans and 10 million people worldwide. Under John and Elizabeth's influential leadership, 25 new council members joined the Advancement Council giving BNI the ability to promote their scientific breakthroughs around the world and help the millions who struggle with chronic neurological diseases like Parkinson's disease.
A graduate of Fordham University '75, and native of the Bronx, New York, John has a long history of involvement in education, community, and philanthropic organizations. He served on many Boards of Directors and was a dedicated member of the neuroscience's community. He was a member of the Board of Directors of the Muscular Dystrophy Association, and a member of the Columbia-Presbyterian College of Physicians and Surgeons Advisory Health Council and Co-Chairman of their Neurosciences Committee. He also served as a member of the Westchester Medical Center Foundation Board and various Advisory Boards within Fordham University.
John's career spans over 50 years in the Financial Services Industry where he held leadership roles at Charles Schwab & Co., Inc; Merrill Lynch; and the Securities Traders Association of New York. He was Executive Vice President and Head of Global Sales and Member Relations for the NASDAQ Stock Market and was President and CEO of the Security Traders Association and the STA Foundation.
In 2012, he was awarded the President's Medal and The Founders Award from Fordham University. In 2002, Mr. Tognino was inducted as an honorary member of Alpha Sigma Nu, The Jesuit Honor Society. In 1997 he received the Chicago Stock Exchange's "Lifetime Achievement Award." He was a past recipient of Traders Magazine "Trader of the Year Award" and selected in 1987 as Equities Magazine's "Equities Achiever of the Year." He was also a recipient of Fordham University's College of Liberal Studies "Distinguished Service Award" and Babies and Children's Hospital of New York "Distinguished Service Award."
The community of Burke Neurological Institute is forever grateful for all of John's contributions to the Institute and finds hope in the legacy that he has created as one of our biggest fans. Our warmest condolences go out to his family, friends and colleagues.
Featured Researchers and Members