You are here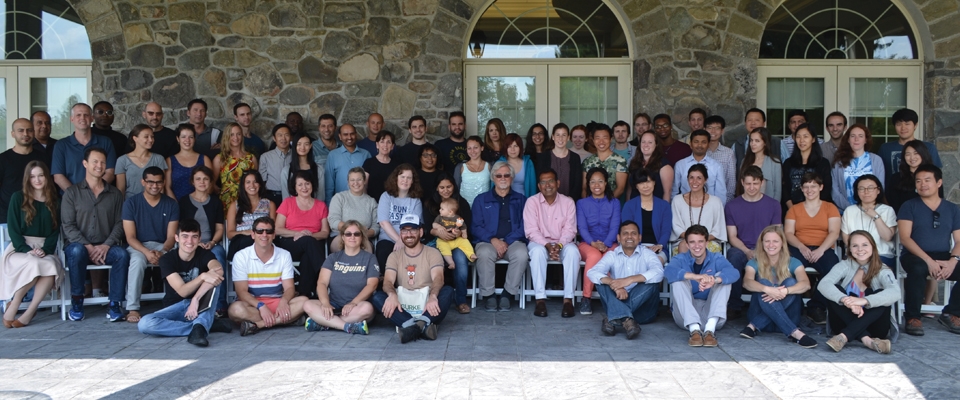 The BMRI Team Attends Annual Retreat
September 8, 2015
Burke Medical Research Institute faculty and staff ventured out of the Institute to Skytop Lodge, a majestic lodge in the Pocono Mountains of Pennsylvania for the two-day Annual Retreat. The serene wilderness furnished a beautiful setting for the 12th Annual Retreat, allowing the BMRI team to reconnect with each other and rejuvenate, as they both reviewed the Institute's values and mission and examined challenges and opportunities for the future.
On the first day of the retreat, the BMRI team attended the keynote presentation "Evolution of Neuromodulatory Concepts Underlying Recovery of Motor Function Following Paralysis" delivered by V. Reggie Edgerton, Ph.D., a distinguished professor at the University of California, Los Angeles. Following the keynote, Burke staff Victor T. Nwankwo, M.D., Ishraq Alim, Ph.D., and K. Zoe Tsagaris, M.S., OTR/L presented current projects that they have been investigating.
After lunch everyone participated in a team building activity, "The Amazing Race," set throughout Skytop Lodge's sprawling outdoor grounds. Six teams competed against each other as they read clues guiding them to various challenges spread across the 5,500 acre resort. The skills of each team were put to the test in such events as blind miniature golf, canoeing, and archery. Making it a true amazing race, the winning team ran from challenge to challenge (sometimes more than once). Congratulations to Ajay, Brett, Camille, Glen, Jason, John, Max, Michelle, Thelma, and Victor on winning "The Amazing Race." Later in the evening, the BMRI team gathered to network at a poster session showcasing findings from over fourteen researchers from across the Institute. The evening concluded with trivia and karaoke.
On the second day, postdoctoral fellows Melis Suner, M.D., Francesco Boata, Ph.D., Alexandre Barachant, Ph.D., and Moon-Sook Woo, Ph.D. gave presentations on their current research. Immediately following, Rajiv R. Ratan, M.D., Ph.D., executive director of Burke Medical Research Institute, spoke to all in attendance with his State of the Institute address. Before returning to Burke the team enjoyed a relaxing lunch, having set high aspirations for themselves and the institute for the upcoming year.
Featured Researchers and Members