You are here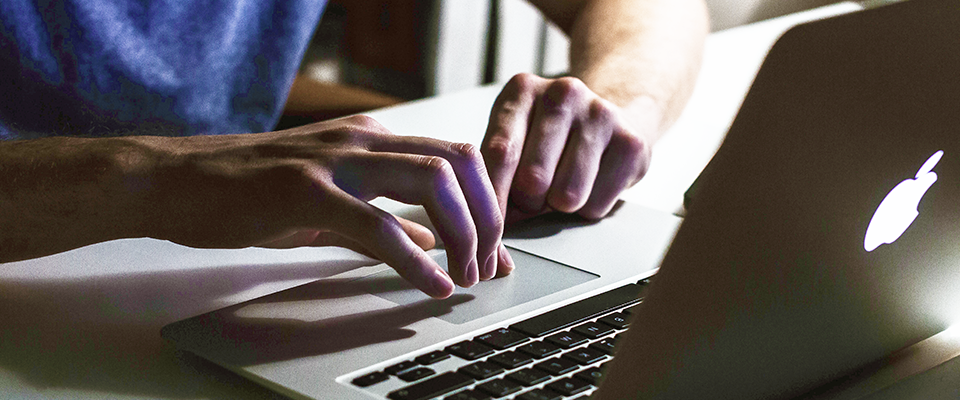 Living with a Chronic Neurological Disability During the COVID-19 Pandemic
March 22, 2020
These days, we're all thinking about how to remain healthy, how to navigate the reduced availability of food and supplies, and what the future holds. For people with disabilities, these challenges can be even more daunting. What's it like to navigate the "COVID-19 world" with a disability? How can we best help one another? What are some tips and tools to help people with disabilities and their families during this uneasy time?
Resilience
As a person with complex health issues myself, I am often asked how I'm handling all this uncertainty. To be honest, I feel like others are now experiencing challenges that people with disabilities face daily. Welcome to our world! Many people with neurological disabilities are at increased risk of infection. Frequent hand-washing, avoiding large crowds, and fear of catching an illness are normal for many of us. We're not the ones suddenly buying soap! Having a disability has taught us how to plan, how to minimize risks, and how to thrive amid these unknowns. Many of my friends with disabilities speak about how the world has become easier for us to navigate amid these COVID-19 adjustments. More people are able to telecommute to work or attend school online. More shops are delivering food or offering curbside pickup. Social events are being moved online. We may even be a bit safer now, as the people around us have become more diligent about hand washing!
Risks
Despite the efforts to mitigate the spread of COVID-19, people with disabilities need to take even more precautions than usual. Many people with disabilities require some sort of assistance with activities of daily living. Whether that care is provided by a loved one, a home health aide, or in a hospital or nursing home, social distancing is not possible. People with disabilities often need to use public transit, which also increases contact time with others. Therefore, it's especially important for people with disabilities and their caregivers to practice excellent hygiene during these times. This is even more urgent if a person has a part-time health aide who may be seeing multiple clients per day.
Social Distancing and Mental Well-Being
For many people with neurological impairments, social distancing is a way of life. Even though the Americans with Disabilities Act of 1990 requires public businesses to be accessible, this still is not always the case. Check out this story about a New Yorker's search of accessible night clubs! (Yes, people with disabilities go to night clubs!) For many people with disabilities, particularly those who use mobility assistance, it can be hard to find an accessible restaurant, bodega, night club, or store. Therefore, moving our social lives to Zoom can open many opportunities for people with disabilities. There are also many new opportunities for receiving direct mental health care online, for those who need more support. All of us, disabled or not, need to lean on one another now for support and social interaction. Check out your local library, local support groups, and religious institutions – you may find online events that can provide education, support, and fun.
Google Arts & Culture 10 Top Museums You Can Explore Right Here, Right Now
Weill Cornell Medicine — The COVID-19 Crisis: How to Cope with Fear and Social Isolation
Outsmarting the Hoarders
Many people with disabilities are having difficulty getting medical supplies, medications, and personal protective equipment. For some people, these supplies are immediately essential for survival. If you are healthy, try to resist buying more than you need.
Resources for exclusive hours, food delivery services and meal delivery services
Medical Needs
Many people with disabilities need ongoing medical care. Check with your doctor about the possibility of video visits, prescription delivery services, and home care tips. Many infectious disease doctors are recommending that non-essential medical and dental visits be halted during this time. If you're receiving physical or occupational therapy, talk with your therapist about the possibility of exercise you can do at home. Communicate with your medical care team often, especially if you show any symptoms of COVID19.
12 Key Components of a Successful Telemedicine Video Visit for Patients
Additional Resource Articles
Alzheimer's Association | Coronavirus (COVID-19): Tips for Dementia Caregivers
American Academy of Neurology | Updates on COVID-19
American Lung Association | Breathing Exercises
American Migraine Foundation | 7 COVID-19 Considerations for People Living With Migraine
Brain Injury Association of NY
Cerebral Palsy Foundation | 5 Self-Care Tips to Survive the Covid-19 Outbreak – Sarah Kim
Christopher & Dana Reeve Foundation | ​Stay home, stay healthy, stay connected
Epilepsy Foundation | Concerns About Coronavirus and Epilepsy
Hollywood Reporter Video | We're in This Together: PSA Message on COVI-19 for People with Disabilities
The Michael J Fox Foundation | Ask the MD: Coronavirus and Parkinson's
National MS Society | What You Need To Know About Coronavirus (COVID-19)
Numotion | Coronavirus: What to do if you're in a wheelchair
NYC Mayor's Office for People with Disabilities | COVID-19 Resources for People with Disabilities
WHYY | Your brain on gratitude: How a neuroscientist used his research to heal from grief
Featured Researchers and Members