You are here
Neurotechnologies to Restore Functions for Spinal Cord Injury
EVENT:
Weekly Seminar | Not Open to the Public
Who Should Attend:
Researchers
Event Flyer:

seminar-gregoire-courtine-112420.pdf
Abstract
Over the past 15 years, my research team have developed a multipronged intervention that reestablished voluntary control of paralyzed legs in animal models of spinal cord injury, and recently in humans. This intervention acts over two time-windows. Immediately, electrical and chemical stimulations applied to the lumbar spinal cord reactivate lumbar executive centers located below the injury that coordinate leg movements, enabling voluntary control of paralyzed muscles. In the long term, will-powered training regimens enabled by these electrochemical stimulations and cutting-edge robotic assistance promote the reorganization of residual connections that restores voluntary movements without stimulation. We recently exploited these neurotechnologies to target the sympathetic circuitry, which allowed us to develop a neuroprosthetic baroreflex that precisely controls hemodynamic instability after SCI in preclinical models and humans. During my talk, I will discuss the technological and conceptual development underlying these interventions in preclinical models, how we translated these developments in humans with SCI, and how we envision the next steps to establish a clinically viable treatment.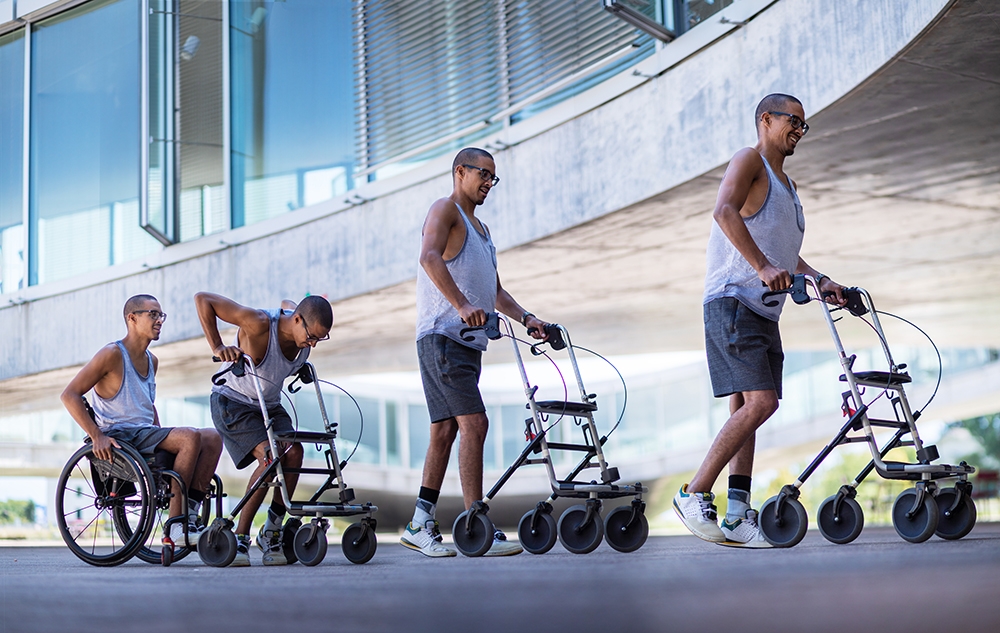 Publications
Nature . 2018 Nov;563(7729):65-71. doi: 10.1038/s41586-018-0649-2. Epub 2018 Oct 31.
Nat Neurosci . 2018 Apr;21(4):576-588. doi: 10.1038/s41593-018-0093-5. Epub 2018 Mar 19.
Nature . 2016 Nov 10;539(7628):284-288. doi: 10.1038/nature20118.