You are here
Lineage Progression of Cortical Neural Stem Cells and Cortical Excitatory Neuron Cell Fate Specification
Who Should Attend:
Researchers
Event Flyer:

chen_4-18-23.pdf
Abstract
The production of proper numbers of diverse neurons and macroglia by neural stem cells (NSCs) is essential for neural circuit formation and brain function. During development, neural stem cells (NSCs) in the cerebral cortex, known as the radial glial cells (RGCs), generate glutamatergic neurons that populate different cortical layers. As the generation of excitatory neurons ceases, cortical RGCs switch lineages and generate oligodendrocytes, astrocytes, and GABAergic olfactory bulb (OB) interneurons. Proper control of this lineage switch ensures the production of diverse neuronal and glial cell types in correct numbers. I will discuss our recent progress in understanding the molecular mechanisms underlying the lineage switch of cortical NSCs and cortical excitatory neuron fate specification.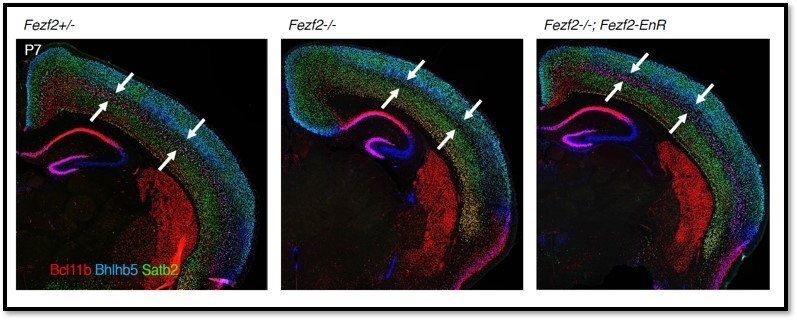 Publications
Neuron . 2015 May 20;86(4):1100-1108. doi: 10.1016/j.neuron.2015.04.020.
Cell Rep . 2020 Mar 31;30(13):4490-4504.e4. doi: 10.1016/j.celrep.2020.03.027.
Cell Rep . 2021 Jun 22;35(12):109269. doi: 10.1016/j.celrep.2021.109269.