You are here
Foundations, functional, and therapeutic effects of non-invasive brain stimulation
EVENT:
Weekly Seminar | Not Open to the Public
Who Should Attend:
Researchers
Event Flyer:

seminar-michael-nitsche-070318.pdf
Abstract:
Non-invasive brain stimulation has gained increasing attention during the last years as a tool to monitor and alter cortical excitability and plasticity. These tools not only help to explore human brain physiology, including the physiological foundation of cognition and behavior, but are also emerging therapeutic tools, especially regarding counteracting maladaptive, and supporting beneficial plasticity. This talk will cover physiological mechanisms of non-invasive brain stimulation, including the contribution of neurotransmitters, and modulators, but also show how non-invasive brain stimulation can be used to enhance cognitive and motor processes, and how these effects might be useful for rehabilitation purposes.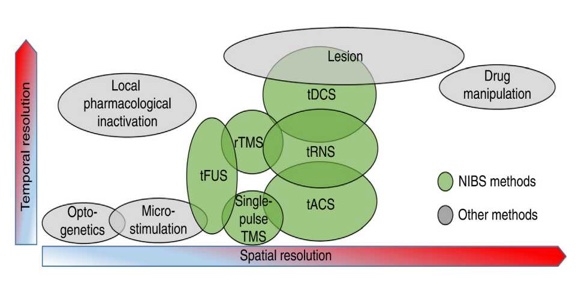 Publications
Neuropsychopharmacology. 2013 Oct;38(11):2260-7. doi: 10.1038/npp.2013.127. Epub 2013 May 17.
J Physiol. 2017 Feb 15;595(4):1273-1288. doi: 10.1113/JP272738. Epub 2016 Nov 8.
Nat Neurosci. 2018 Feb;21(2):174-187. doi: 10.1038/s41593-017-0054-4. Epub 2018 Jan 8.