You are here
Deciphering Corticospinal Circuits in Controlling Touch and Tactile Neuropathic Pain Sensitivity
EVENT:
Weekly Seminar | Not Open to the Public
Who Should Attend:
Researchers
Event Flyer:

seminar-100521-yuanyuan-kevin-liu.pdf
Abstract
Descending supraspinal pathways integrate signals from multiple brain regions and are the neural basis by which our brain controls our body. As yet, the design principles for such top-down control remain elusive. The mission of our lab is: (1) To decipher supraspinal circuits in somatosensory perception. (2) To investigate the underlying mechanisms of top-down control in chronic pain states. To achieve these goals, we will use a multidisciplinary approach combining intersectional viral-mediated gene manipulation, in vivo imaging, and electrophysiological and single-cell sequencing techniques. Ultimately, our research will help explain how our mental states directly alter normal and pathological somatosensory perception in different contexts or mood states, and will uncover potential targets for treating pain.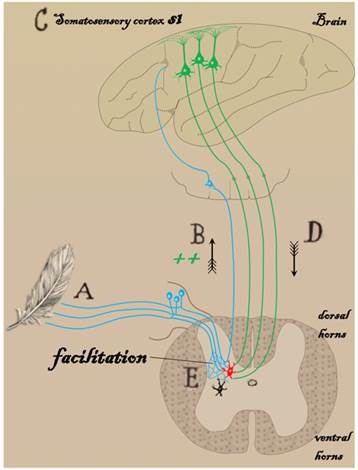 Publications
Curr Opin Neurobiol. 2020 Aug;63:67-76. doi: 10.1016/j.conb.2020.03.011. Epub 2020 Apr 25.
Nature. 2018 Sep;561(7724):547-550. doi: 10.1038/s41586-018-0515-2. Epub 2018 Sep 12.
Cell. 2017 Oct 5;171(2):440-455.e14. doi: 10.1016/j.cell.2017.08.014. Epub 2017 Sep 21.