You are here
Creating New Myelin in the Brain: A Mechanism for Plasticity and Repair
EVENT:
Weekly Seminar | Not Open to the Public
Who Should Attend:
Researchers
Event Flyer:

seminar-dwight-bergles-022520.pdf
Abstract 
The cerebral cortex contains axons from a highly diverse population of neurons that exhibit distinct and often discontinuous myelination. Time lapse, in vivo two photon imaging has revealed that both the length and position of myelin sheaths along individual axons are remarkably stable (Hughes et al., 2018), suggesting that maintaining the precise pattern of myelin is important for cortical function. In the relapsing-remitting stages of multiple sclerosis and in the cuprizone model of demyelination in mice, myelin is restored through the regeneration of oligodendrocytes by endogenous oligodendrocyte precursor cells (OPCs). However, it is unknown whether this robust regenerative process restores the original pattern of myelination. To address this question, we examined the time course of oligodendrocyte loss and regeneration in the somatosensory cortex using longitudinal in vivo two-photon imaging through a cranial window in Mobp-EGFP transgenic mice, in which oligodendrocytes and their complement of myelin sheaths can be resolved. These longitudinal studies of cortical remyelination suggest that there are significant constraints on formation of new oligodendrocytes and restoration of specific myelin sheaths after a demyelinating event. Reorganization of myelin patterns in cortical circuits may alter sensory processing and contribute to cognitive decline in demyelinating disease.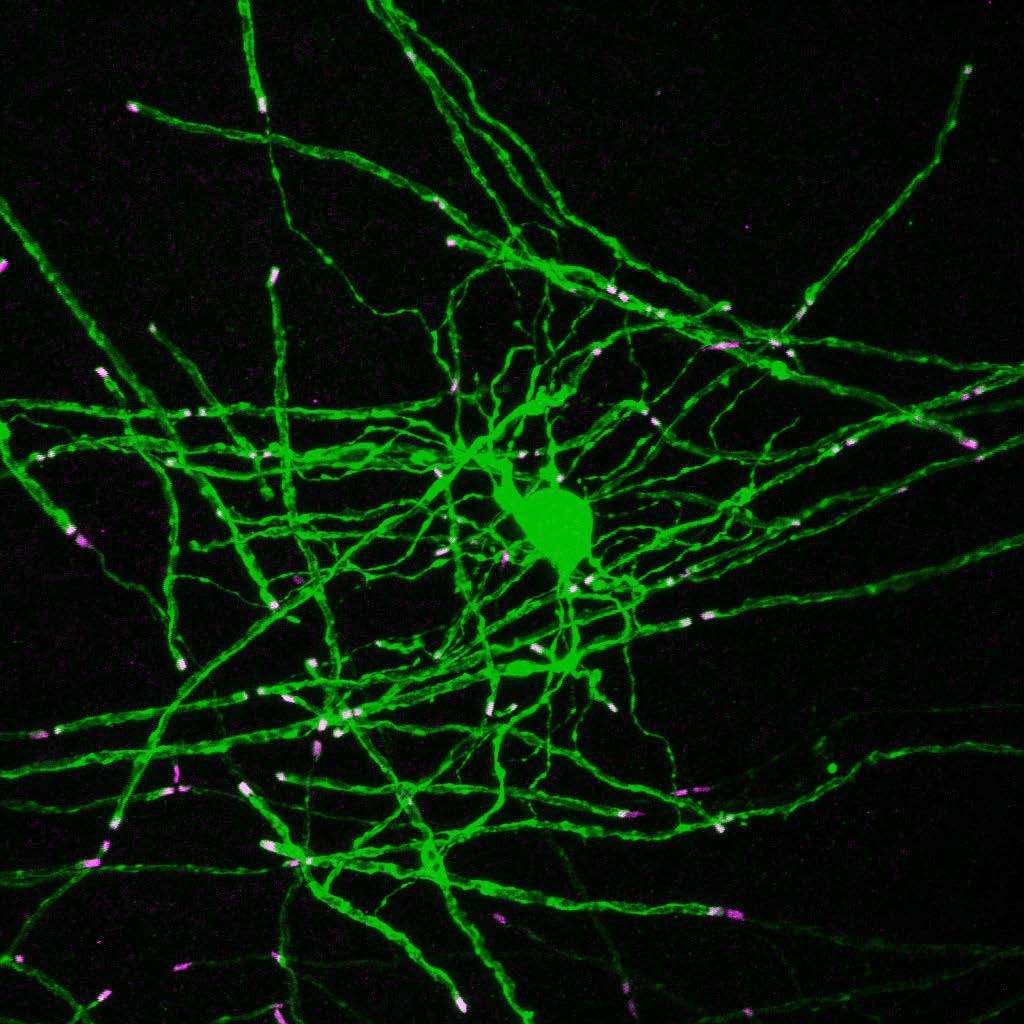 Publications
Nat Neurosci, 21 (5), 696-706 May 2018
Nat Commun, 10 (1), 3887 2019 Aug 29