You are here
2022 McDowell Symposium
Who Should Attend:
Everyone is welcome
Event Flyer:

mcdowell-symposium-2022-agenda.pdf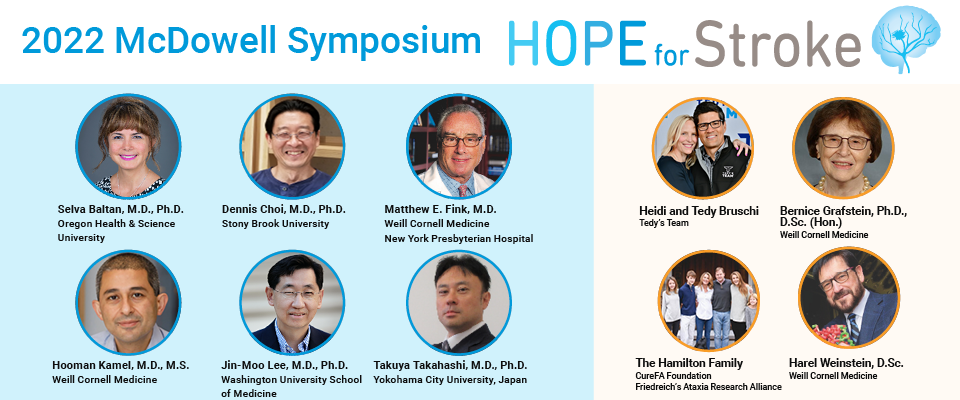 Hope for Stroke: Leveraging Research to Reduce Vulnerability and Foster Resilience 
We welcome stroke survivors, caregivers, clinicians, scientists, and the general public to be our guest at the McDowell Symposium 2022. An all-star panel of neurologists and scientists from notable institutions will present on Hope for Stroke: Leveraging Research to Reduce Vulnerability and Foster Resilience. We will also honor esteemed members of the community who have made significant contributions toward the BNI mission with the prestigious McDowell Award.
COVID-19 Policy: Please bring proof of COVID-19 vaccination (an electronic image is sufficient) to show upon entering the symposium, which will be outdoors. Masking will be encouraged, and provided as necessary. Please do not attend the event if you have a fever or other COVID-19 symptoms.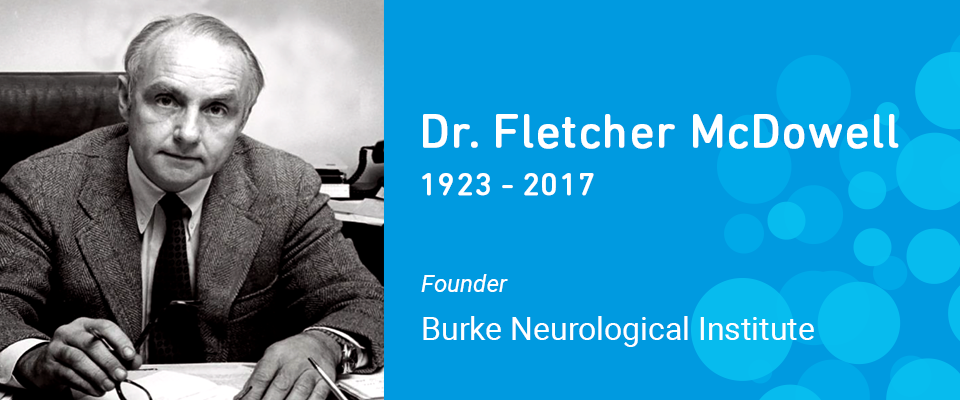 In 1978, Dr. Fletcher McDowell established Burke Neurological Institute and shaped it to become the nation's preeminent independent research organization focusing on basic, translational and clinical research for brain and spinal cord repair. In doing this, he understood the importance of the integration of basic research on repair, regenerative medicine and systems biology with the Institute's affiliated medical school, Weill Cornell Medicine. The institute has grown to be the only one of its kind in the world. 
Adding to this extraordinary legacy, Fletcher was involved in some of the early discoveries of clinical neuroscience. He was a part of the first L-dopa studies that established a role for this precursor in Parkinson's treatment. He motivated and financially supported the development of robotics for stroke rehabilitation, a field that is now flourishing. Fletcher also stimulated some of the first studies to examine whether physical and occupational therapy are relevant for stroke rehabilitation. 
Because of his remarkable vision and scientific accomplishments, we initiated the McDowell Symposium and Awards in 2018 to commemorate the 40th Anniversary of the Institute and the one-year anniversary of Fletcher's passing.