You are here
AMOCO: Assays of Upper Limb Motor Control in People with Neurological Disease and Healthy Individuals
CLINICAL TRIAL:
In-Progress / Not Recruiting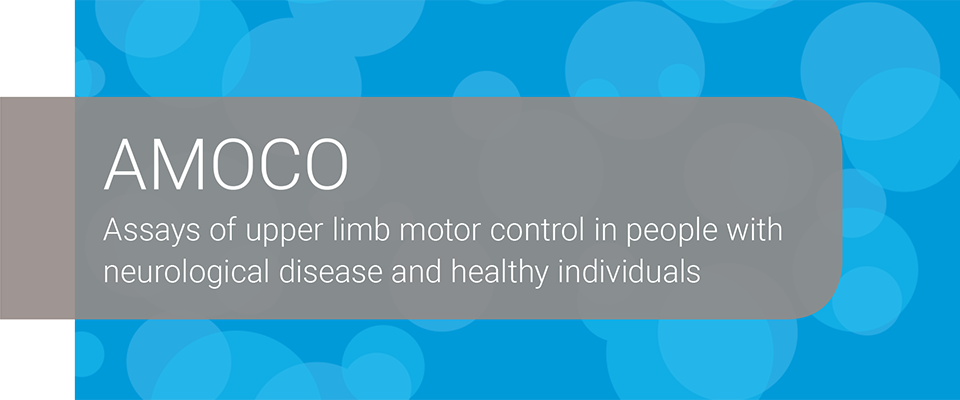 What Do We Do?
Difficulty with movement of the arm and hand are common after a stroke and are associated with increased need for assistance in performing daily activities and decreased quality of life for patients. Understanding the nature of movement difficulties after stroke is essential to developing appropriate interventions to reduce stroke-related disability. The purpose of this study is to measure the quality of arm and hand movements in people with stroke and healthy individuals using devices and cameras that allow us to obtain detailed information about their movements.
What should I expect at each visit?
During each visit you will perform reaching movements while the characteristics of your arm movement is measured using robotic devices or video analysis.
Timeline
The number of visits and time between visits will vary. You will have the choice to participate in 1-10 visits. Visits will be arranged at a date and time that is convenient for you.
How Much Does It Cost?
FREE OF CHARGE
Eligibility
Age Range:
18 years and older
Gender:
Both (Male and Female)
Inclusion Criteria:
You may be eligible for this study if you meet the following requirements:
Age 18 years and older
No musculoskeletal injury affecting movement of the arm
For patients with stroke:
Have experienced a stroke affecting your arm movements
For healthy volunteers:
Have no neurological disorder or other condition affecting arm movements