You are here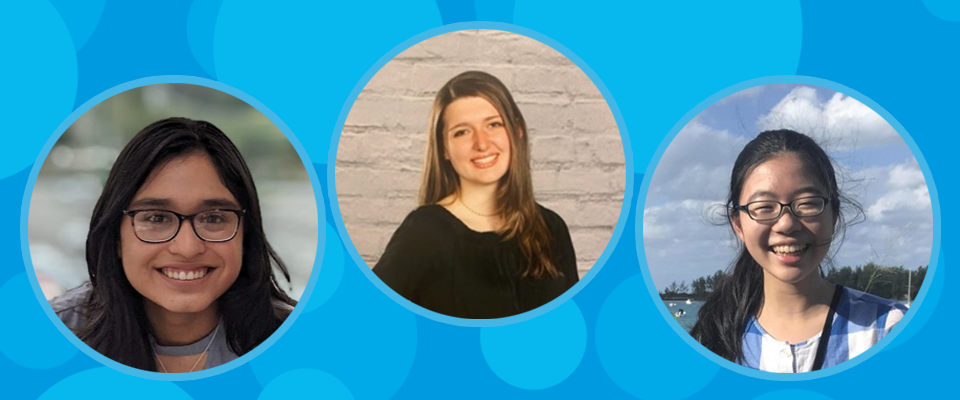 Celebrating Women and Girls in Science through cutting edge Neuroscience Research Programs
February 11, 2022
February 11th is the International Day of Women and Girls in Science, a day that celebrates the contributions of women and girls in research globally. Of the nearly eighteen thousand neurologists within the United States, only 33 percent are represented by women. Neurological diseases affect 1 in 7 people within the United States and 1 in 6 around the globe. The number of affected people within the U.S. totals over 47 million people, and globally that number totals 1.3 billion. With no known cures for neurological diseases, neurologists are the first line of defense in helping and protecting those affected. With a significant gender gap in the discipline of science, the United Nations General Assembly is striving to achieve full and equal access to and participation in science for women and girls. Advancing both science and gender equality are both vital for the achievement of the internationally agreed development goals.
At the Burke Neurological Institute (BNI), we have established an environment that supports diversity and inclusion, with women comprising 43 percent of the BNI faculty of world-renowned neuroscientists, who have dedicated their lives to finding cures for neurological disorders.
Dr. Dianna Willis, Associate Director of BNI, and Lab Director of the Laboratory for Axonal and RNA Biology, says that
"Women have made tremendous strides in STEM fields, including neuroscience, and our hope is that programs like ours can further this trend. One of the challenges is having access to mentorship that can demonstrate the potential for success for women in science. I have been fortunate in my career to have had strong women role models, and BNI's courses are providing access to these types of role models for a new generation of young neuroscientist."
BNI promotes the next generation of neuroscientists through our educational programs for high school and college students. Recently, we spoke with participants of the Introduction to Neuroscience course. This course gives young and promising high school students a first look into the field of neuroscience by providing a deeper understanding of the brain and spinal cord and a unique gateway to potential educational opportunities in the field of science at the Burke Neurological Institute and beyond our Institute.
Jimena Perez, a 2020 participant of BNI's Introduction to Neuroscience course, has recently been accepted to Cornell University. When asked about how important representation of women scientists are, Jimena said
"I was fortunate enough to have an aunt who has a Ph.D. in the sciences to look up to, so I never realized how underrepresented women in science were outside of my family, but now I am realizing there are not a lot of women in certain areas of science, and that representation is everything in providing exposure and support" At BNI, "my class was mostly women and girls…I liked how supportive it was because we can be funny, we can be serious, and we can be helpful. It's just a very nice environment. It was welcoming in the beginning and it's still welcoming now."
Kira Gabriel, a high school senior, found that her interests in science went beyond chemistry by attending the Introduction to Neuroscience course in 2021. Kira said 
"as I learned more about my family members' neurological conditions, I realized how it tied into chemistry and realized that BNI is somewhere nearby and is doing things that is connected to my interests and I wanted to get involved."
Kira applied to Harvard University, early-action, and was accepted!
Vivien Wong, a 16 year old high school student, has taken the Introduction to Neuroscience course two times, envisions a world where women have more impact in the science community. She stated that she hopes
"to see that more women, especially my age, are encouraged to pursue science, because I feel like that's not encouraged enough. More opportunities for women and girls should be provided because not all teens are able to get the great experience that I did with the intro to neuroscience course." 
In 2022, BNI unveiled their newest summer program, NeuroAcademy, which introduces high school students to fundamental biological based neuroscience at the molecular and cellular levels. Students have the chance to explore modern laboratory techniques while applying critical thinking to the scientific process and bioinformatics. With limited space for admission, NeuroAcademy aims to open doors for potential educational opportunities in the field of science both at the Burke Neurological Institute and other institutions in preparation for college-level science curriculum. As our mentored high school students advance to college, we invite them back as undergraduates to apply for our Summer Science program. With these programs, along with other STEM initiatives, we can continue to encourage girls, like Jimena, Kira, and Vivien to pursue a career in the sciences.
For more information on how to enroll at the NeuroAcademy.
Citation:
https://www.aan.com/siteassets/home-page/conferences-and-community/member-engagement/learn-about-aan-committees/board-planning/2020-insights-report.pdf
Featured Researchers and Members