You are here
Proteostasis and Inflammation: New Insights and Therapeutic Strategies in Neurodegeneration
EVENT:
Weekly Seminar | Not Open to the Public
Who Should Attend:
Researchers
Event Flyer:

seminar-li-gan-060419.pdf
Abstract 
The fast progress in human genetics reveals common molecular mechanisms in aging-related neurodegenerative diseases, such as Alzheimer's disease (AD) and Frontotemporal Dementia (FTD). I will focus the discussion on two converging pathways linking AD and FTD, including innate immunity and proteostasis. In human iPSC and mouse models of disease, our research employs a combination of in vitro and in vivo approaches, such as genomic and proteomic approaches, electrophysiology, and behavioral tests. I will discuss our recent work on identification of key pathways in microglia-mediated neuronal injury and novel mechanisms regulating homeostasis of tau, a key pathogen in AD and FTD. I will also discuss how dysregulated innate immune response contributes to proteostasis malfunction.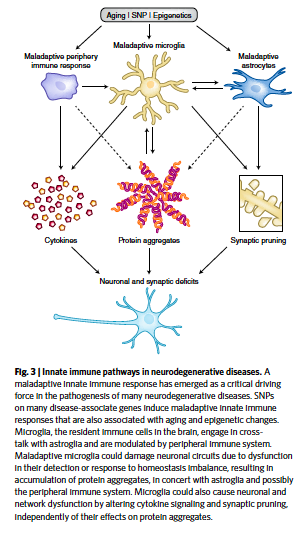 Publications
PLoS Biol. 2019 Feb 8;17(2):e3000134. doi: 10.1371/journal.pbio.3000134. eCollection 2019 Feb.
Nat Neurosci. 2018 Oct;21(10):1300-1309. doi: 10.1038/s41593-018-0237-7. Epub 2018 Sep 26.
Proc Natl Acad Sci U S A. 2018 Oct 2;115(40):10172-10177. doi: 10.1073/pnas.1811411115. Epub 2018 Sep 19.