You are here
MAROS: Maraviroc to Augment Rehabilitation Outcomes After Stroke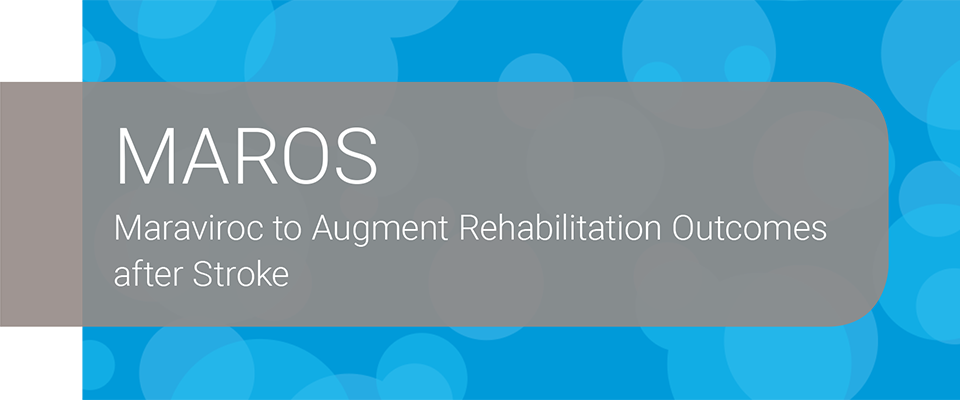 What Do We Do?
You're invited to participate in a study to assess whether a medication can be used to augment the recovery process after stroke. We aim to determine if the combination of Maraviroc and home-based rehabilitation therapies will lead to better arm and leg function.
As part of your participation you will be provided wearable equipment to track your progress in the home.
Duration
6 months
How Much Does It Cost?
FREE OF CHARGE
Eligibility
Inclusion Criteria:
You may be eligible for this study if you: 
Are between 30-86 years old.
Have had a recent stroke resulting in weakness on one side of your body.
Can walk at least 10 steps with or without assistance.