You are here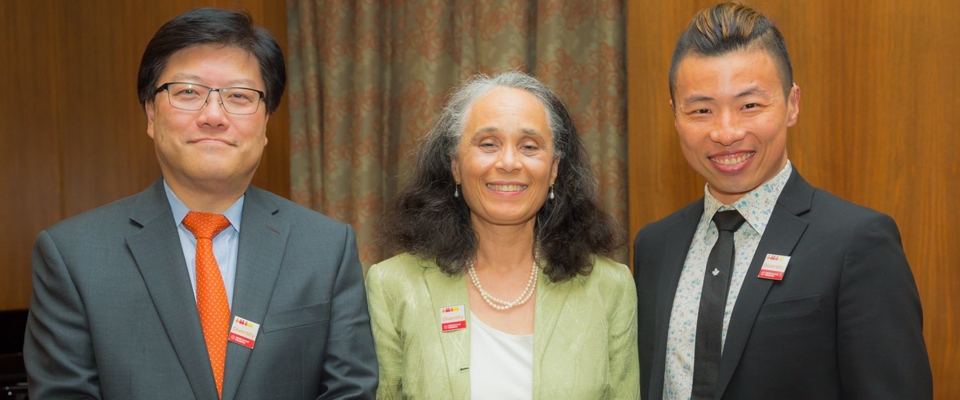 Dr. Wong Wins the 2019 Pioneers in Diversity Louis Wade Sullivan, M.D. Award
April 22, 2019
Awarded By:
Weill Cornell Medicine Office of Diversity and Inclusion, in New York, New York
Dr. Victor Wong, postdoctoral fellow of the Laboratory for Axonal and RNA Biology at Burke Neurological Institute, has been selected as the recipient of the 2019 Pioneers in Diversity Louis Wade Sullivan, M.D. Award. This award recognizes Dr. Wong's service as a champion for health promotion and as a public health advocate for medically underserved populations.
Dean Augustine M.K. Choi of Weill Cornell Medicine presented Dr. Wong the award at the 2019 Diversity Celebration Awards Ceremony held on Monday, April 22nd, 2019 during Weill Cornell Medicine's second annual appreciation of Diversity Week.
Congratulation Victor on a well-deserved honor!
Featured Researchers and Members