You are here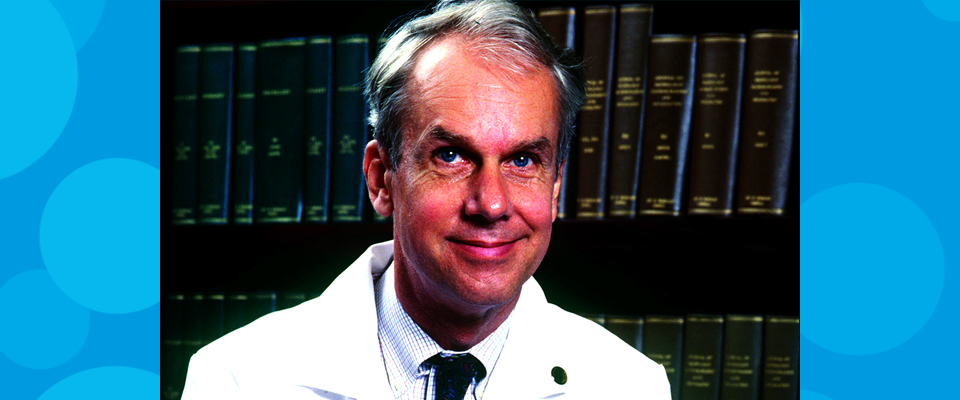 Honoring a Legend: Dr. M. Flint Beal
June 30, 2021
Burke Neurological Institute (BNI) is deeply saddened by the passing of an incredibly kind and thoughtful colleague, Dr. M. Flint Beal. As one of the greatest clinician-scientists of his generation, Dr. Beal will be remembered as a respected educator, clinician, scientist, and esteemed leader in the trajectory of neurology and neurodegenerative disorders.
An Esteemed Leader in Neurology
Dr. Beal was the former chair of the Department of Neurology at Weill Cornell Medicine and neurologist-in-chief at New York-Presbyterian/Weill Cornell Medical Center. He was the University Professor of Neuroscience in the Feil Family Brain and Mind Research Institute at Weill Cornell Medicine until his passing. Dr. Beal led the Department of Neurology and Neuroscience at Harvard Medical School in 1998 and served until 2012. He received his medical degree from the University of Virginia in 1976 and completed his residency training in Neurology at The Massachusetts General Hospital.
He was an internationally recognized authority for his inspirational work with neurogenerative disorders and focused on mechanisms of neurodegeneration in Alzheimer's Disease, Huntington's Disease, Parkinson's Disease, amyotrophic lateral sclerosis (ALS), and devised key therapeutic strategies by combining genetic and pharmacologic approaches to improve function. He received numerous awards and honors for his outstanding achievements including membership in the National Academy of Medicine.
Dr. Beal served as a mentor to a large number of junior faculty who have gone on to advanced positions including Endowed Chairs, Chairmanships of Departments, and Deans of Medical Schools. He served as an officer of the American Neurological Association (Vice-President) as well as an organizer of scientific symposia for the Society of Neuroscience, The New York Academy of Sciences, and the Alzheimer's Disease Association International Conference.
A Transformational Impact
Dr. Beal was one of the most prolific and highly cited clinical neuroscientists in the world. With an encyclopedic knowledge of classical clinical neurology and foundational neuroscience, he authored and co-authored over 500 scientific articles and over 125 books, book chapters and reviews, and has been cited almost 115,000 times. Around 15 of his manuscripts have been cited more than 1,000 times and the review "Mitochondrial dysfunction and oxidative stress in neurodegenerative diseases" published in Nature has received more than 5,400 citations.
He received a large number of national and international awards and honors for his exemplary achievements. Dr. Beal received the Derek Denny-Brown Neurological Scholar Award of the American Neurologic Association and he served on the Council of the American Neurologic Association, Science Advisory Committees of the Hereditary Disease Foundation, Huntington's Disease Society of America, Parkinson's Disease Study Group, Parkinson's Disease Foundation, Bachman-Strauss Foundation, ALS Association, and the American Health Assistance Foundation. He was a member of the National Academy of Medicine. Moreover, he received the Honoris Causa Professor and Doctorate-University of Szeged.
He was vital in the recruitment of Dr. Rajiv Ratan, CEO of Burke Neurological Institute, and served on the BNI Scientific Advisory Board, which has been critical in the Institute's success.
"We are better for our interactions with Dr. Beal, and wish peace to a scientific leader and friend." — Dr. Gary E. Gibson
The community of the Burke Neurological Institute is forever grateful for all of Dr. Beal's contributions to the Institute and finds hope in the legacy that he has created. Our warmest condolences go out to his family, friends and colleagues.
Featured Researchers and Members